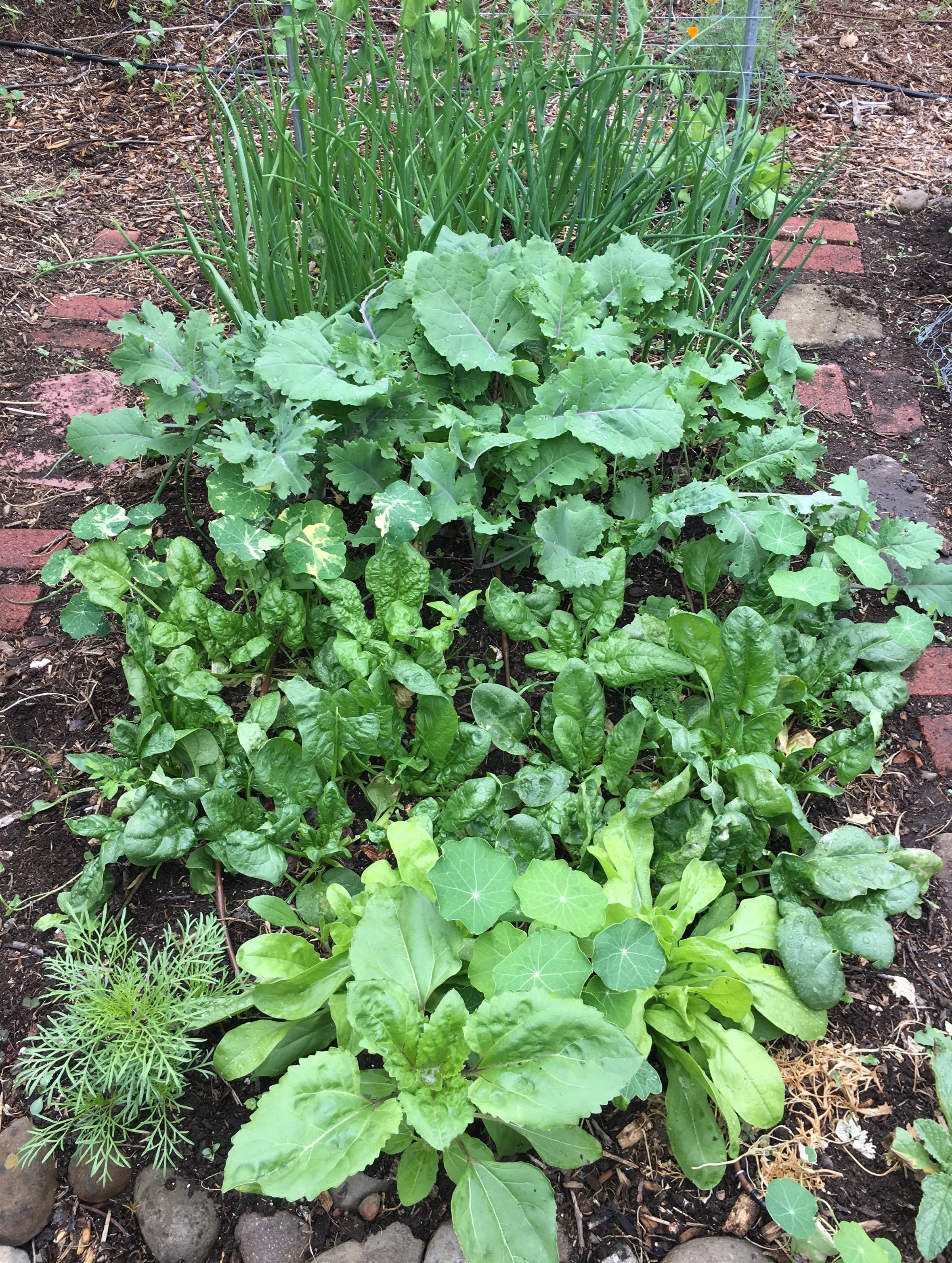 can also be known as a Kitchen Garden, or Potager, is a garden or area of herbs, vegetables and/or fruits, which are cultivated for domestic use.
Need a unique gift?
Consider one of our Specialty Edible Gardens
What's that? It is simply a garden catered to the individual gardener's unique interests. It could an Herb, Salsa, Cocktail or Pollinator Garden. It could be in a grow bag, vertical planter or raised bed. A perfect Birthday, Wedding, or Expectant Parent gift, we can create a specialty garden that suits what you or your gift-receiver loves to eat.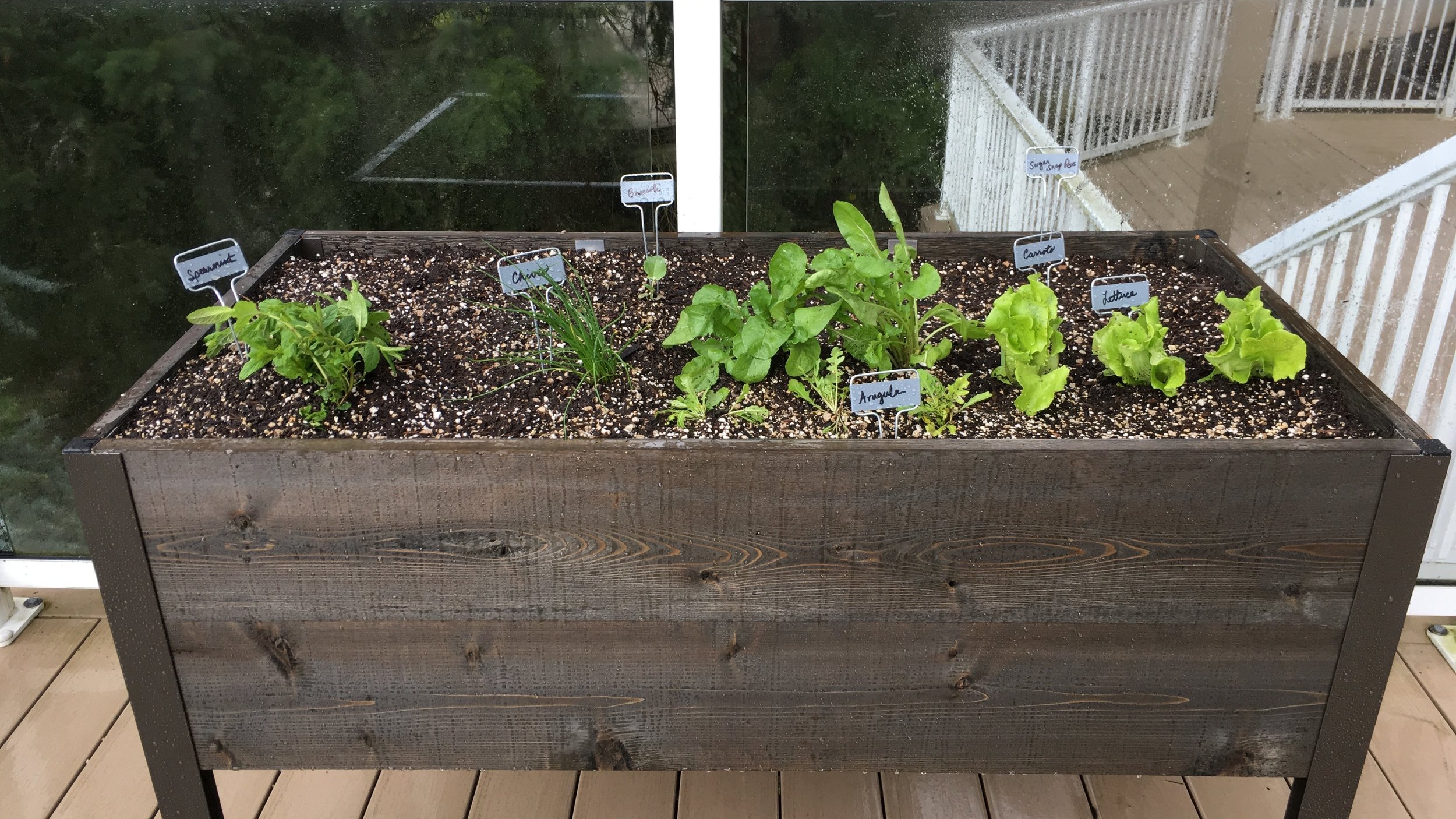 Grow on a small patio or balcony
We specialize in making homegrown food possible in small spaces. Find out how below.
Your garden can be designed to grow exactly what you like to eat fresh. Choose herbs, small fruits or dwarf fruit trees, flowers, vegetables or a mixture of all. We will help you create a plan that suits your lifestyle.
Choose from raised beds, containers, or mounded natural scapes planted directly into your existing landscape. Fertile soil and transplants or seeds will be added to create your abundant edible garden. From Do-It-Yourself advice and delivery of materials to entire installations, we will help you create the habitat necessary for growing healthy plants.
Too busy to maintain your vegetable garden after it is installed? We offer packages to sustain it for you. And if you prefer to learn how to cultivate your garden on your own, we offer coaching on a weekly, monthly or seasonal basis.